Yaheetech Lift Top Coffee Table with Hidden Compartment and Storage Shelf, Rising Tabletop Dining Table for Living Room Reception Room, 38.6in L, Grey
---
About this item
【Lift-top Design】The tabletop of this coffee table can be effortlessly elevated to a comfortable height to create a spacious workspace or dining surface while you're sitting on the sofa. The heavy-duty metal mechanism allows smooth and easy operation.

【Multi-functional Table】This practical table is definitely a worthy investment for any limited space like small apartments, dorms, and dens. This piece is not just a coffee table, it also serves perfectly as a temporary dining table or a computer desk with an elevated floating tabletop.

【Perfect Choice for Small Spaces】With the lift top design, you don't need to lean forward to reach your laptop or snacks on the table while relaxing on the couch. Best of all, the large compartment hiding under the top gives extra storage space for living room essentials, which also makes this piece perfect for places that every inch counts.

【Protective Pads】Foam pads included, you can attach them between the tabletop and legs as bumpers, which can protect the tabletop and ensure a safe operation to boot.

【Easy-to-Maintain Surface】Thanks to the scratch- and water-resistant veneered surface, caring and cleaning for this lift-top coffee table is a breeze.
›
See more product details
---
From the brand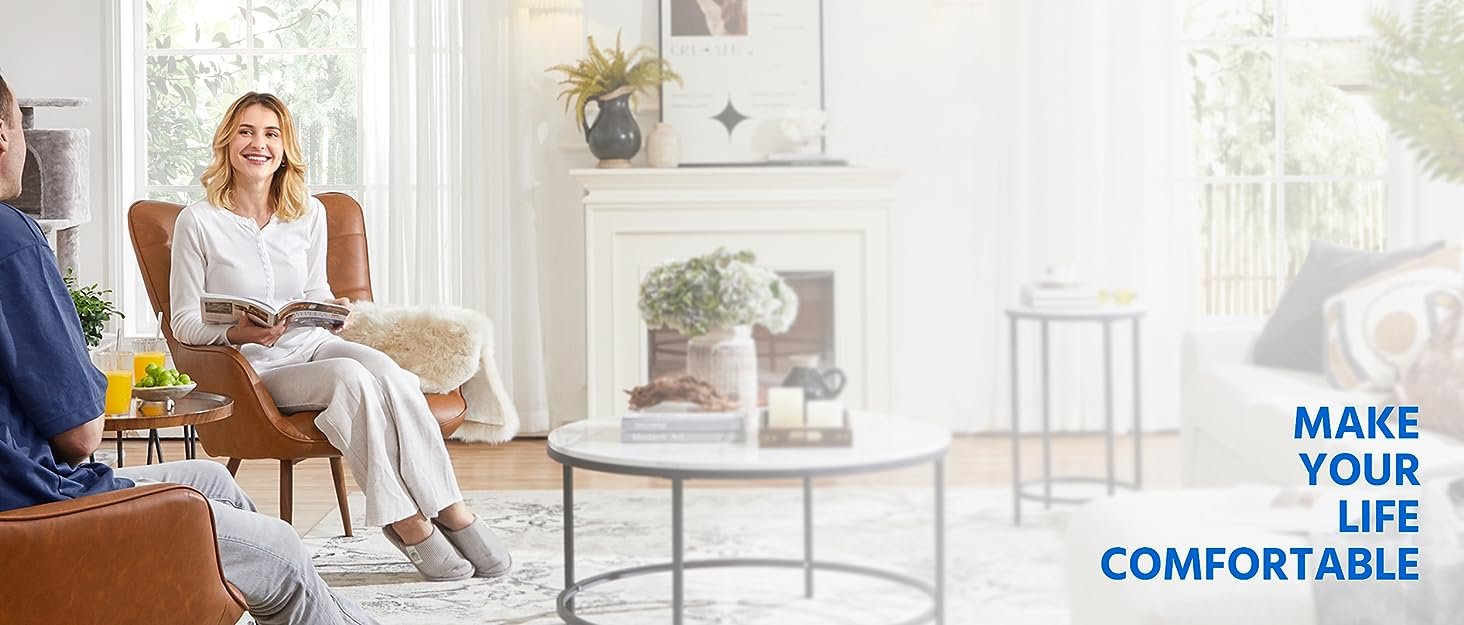 At letsgosale.com, we specialize in crafting custom furniture that perfectly suits your unique style and needs. Our dedicated team of talented designers is ready to bring your vision to life. Whether it's a one-of-a-kind dining table, a cozy sectional sofa, or a stunning coffee table, we're here to make your furniture dreams a reality.
we believe that your home should tell your story. Your furniture should be a reflection of your unique style, personality, and the way you live your life. That's why we're here to help you turn your furniture dreams into a beautiful reality.
Don't settle for mass-produced furniture that lacks character. Instead, reach out to us today to start a conversation with our designers. Let's collaborate to design and build the perfect furniture pieces for your home. Whether you have a clear vision in mind or need some creative inspiration, we're here to guide you through the process, from concept to completion.
Take the first step towards transforming your living spaces with custom furniture that speaks to your soul. Contact us now, and let's begin the journey of crafting furniture that's uniquely yours. Your dream furniture is just a message away!